Try our new moisture mask and provide needed healthcare for immigrant farmworkers in the napa valley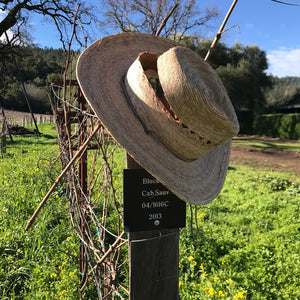 KAHINA IS DONATING $1 FOR EVERY MOISTURE MASK PURCHASED THROUGH 2017 TO OLE HEALTH
We believe in giving back to the people who work to provide the raw ingredients at the heart of our line. Historically, this has meant aiding the women of Morocco who do the hard work of extracting our argan oil. To launch of our
Moisture Mask
, which contains resveratrol from red wine grapes, we have decided to donate to a cause closer to home. Specifically my home in the Napa Valley, Vine Hill Ranch. With the reversal of Obamacare and stricter immigration policies under the current administration, the Napa Valley, with its reliance on migrant workers to serve its core industries (farming and hospitality), finds itself at the center of issues surrounding affordable healthcare and immigration.
Immigrants make up 23% of the Napa Valley population
Immigrants make up 33% of the workforce in the Napa Valley
73% of immigrants in the workforce work in agriculture
Only 30 percent of Napa's immigrants become citizens
More than 300 people have been deported from Napa County since 2010 under the past federal immigration policy; 73 percent had a misdemeanor conviction or no conviction. Obviously, this number is expected to grow under the Trump administration.
Among adults, 46 percent of immigrants have less education than high school; 60 percent are not proficient in English.
OLE HEALTH in Napa provides a range of healthcare services to the community regardless of ability to pay, no questions asked. Founded in 1972 as Clinic Olé to serve the Latino speaking community of farmworkers and their families, OLE HEALTH offers reproductive care, nutritional and behavioral therapy, dentistry, pediatrics and more to a growing community of underinsured and uninsured people. Kahina is donating $1 for each Moisture Mask sold to OLE HEALTH through 2017. OLE HEALTH development director Rachel Cusick recounted the story of a woman who had recently lost her husband and went to work in the fields to support her family. The OLE HEALTH team went to her in the grape fields to provide the guidance and resources she needed to take care of her and her family, including health care for her family, resources for food, and a provider who understood what she was going through and could communicate with her in her native language. "Her story is so similar to others who work in Napa Valley to pick grapes every day in a community that is unfamiliar to them, they are scared to seek help and can often feel hopeless. If left untreated, many of the farmworkers resort to alcohol abuse or worse to help alleviate the depression of being so far away from home without their families. OLE Health is there to be there in their time of need and help them get back on their feet," says Rachel. The statistics above were obtained from a
study by the Napa Valley Community Foundation
on Napa Valley Immigrant Population. Shop our Moisture Mask
here
and show your support for OLE HEALTH or donate directly
here
.