Transitioning to Fall skin: Tips from KAHINA™ Brand Ambassador, Elyse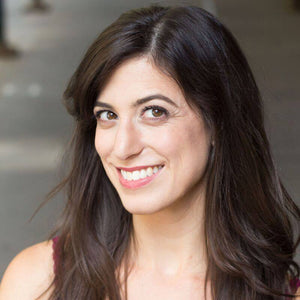 Meet Elyse! You may have already met her on the floor of one of KAHINA™'s retail partners in New York City (Credo, ABC Home, or CAP Beauty). Here she shares some of her tips for the glowiest Fall skin:
Fall happens to be my favorite season; the colors and spices, the foods, the air's crisp clarity. The one thing that can put a damper on things is losing my summer complexion with the switch in weather. For those of us who live in a 4-season climate, we might welcome the loss of heavy humidity, but that loss of the air's moisture can also mean seemingly sudden dry and lackluster skin. But it doesn't have to be that way! After a number of years feeling my confidence plummet along with the temperature, I was determined to find solutions.
Here are some of my fall skincare secrets that I have found truly work in creating a seamless seasonal transition:
Gentle Moisture Layering:
During the summer months a light facial lotion or a few drops of argan oil may be all you need to achieve glowing skin. However, when that loss of humidity occurs, your skin can react pretty quickly, especially if you have sensitive skin. KAHINA™'s options for moisturizers are gentle and nourishing enough for all skin types, yet provide varying degrees of moisture to fit the wide range of skin types:
KAHINA™ Facial Lotion is an unscented moisturizer that is perfect for even the most sensitive skin types and an ideal way to incorporate some additional hydration into your routine. Mix with a drop or two of Argan Oil to enhance moisturization. Or layer it over your oil. First, apply 1-3 drops of Argan Oil or Prickly Pear Seed Oil to the face, let it absorb, and then add the Facial Lotion on top. Use a.m. and p.m. as needed.
For more intense moisture:
If you have extra dry skin (like mine), you may want to consider transitioning to a richer moisturizer, such as the KAHINA™ Face Cream. Easily absorbed, yet rich in argan oil and anti-aging resveratrol, this cream penetrates deeply into skin, leaving it soft, smooth and plumped.
Note that during the early fall transition, you can ease in by using the cream at night, and your current skincare routine in the morning. Keep that Argan Oil on hand, as well, to add in when needed.
Don't forget the eyes!
And don't forget your eye skin area, which can get very dry. I recommend our Prickly Pear Seed Oil Rollerball for a simple brightening and moisturizing solution that can be layered with our Eye Serum and Eye Cream.