Mother's Day is May 14th. Shop for Mom and receive a gift from us.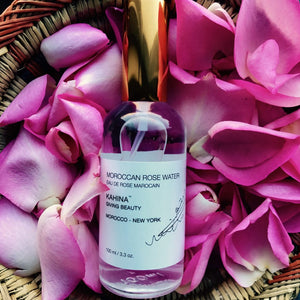 Mother's Day is May 14th. We've got you covered with the perfect gifts for Mom. Receive a complimentary Lemongrass Nettle Soap with every purchase until Mother's Day.
Our gift to you
. Antibacterial lemongrass combines with argan, coconut and olive oils for a gentle but effective soap for face and body.
Our 100% steam distilled organic
Moroccan Rose Water
comes directly from Morocco's Valley of Roses. Ideal for all skin types and for
a variety of uses.
Shop Moroccan Rose Water, $38
Our
Moroccan Rose Beldi Soap
will transport Mom directly to the hammams of Morocco. Together with our Kessa Mitt, this is the perfect skin softening indulgence.
Shop Moroccan Rose Beldi Soap, $46
and
Kessa Mitt, $14
A great choice for sleep-deprived new mothers, our
Prickly Pear Seed Oil Rollerball
will help to keep Mom's eyes bright and smooth.
Shop Prickly Pear Seed Oil Rollerball, $40
A decadent anti-aging miracle worker, our
Moisture Mask
will firm and smooth skin and reduce redness while providing intense moisture overnight.
Shop Moisture Mask, $88
Transport Mom to the charming seaside village of Essaouira, Morocco, with this
roll-on perfume
made from 100% steam distilled essential oils. Bright notes of rose, sandalwood, geranium, lavendar and petitgrain make this the perfect summer scent.
Shop Essaouira Perfume Oil, $78