Kahina Wins 2019 Beauty Shortlist Awards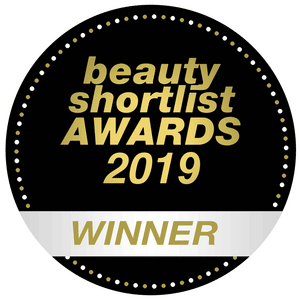 For ten years running, the Beauty Shortlist has compiled a comprehensive list of the Best in Beauty and Wellness in multiple categories. A panel of judges in London, Sydney and New York City review products from brands around the world. This year, Kahina Giving Beauty receives the prizes for:
Best Argan Brand: Kahina Giving Beauty
Best Brightening Serum: Kahina Brightening Serum
Best Artisanal Soap: Kahina Moroccan Beldi Soap
Best Overnight Mask: Kahina Moisture Mask
Best Argan-based Product: Kahina Oil Cleanser
Editors Choice Award: Kahina Face Cream
In years past, Kahina Giving Beauty has been awarded Best Natural Skincare Brand in the US and Best Give Back Brand. Congratulations to all the winners and thank you to the judges!