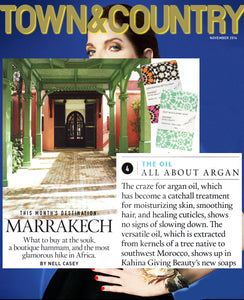 Town & Country declares Marrakech this month's destination and shares how to get the goods.
"The Oil: All About Argan
The craze for argan oil, which has become a catchall treatment for moisturizing skin, smoothing hair, and healing cuticles, shows no signs of slowing down. The versatile oil, which is extracted from kernels of a tree native to southwest Morocco, shows up in Kahina Giving Beauty's new soaps."