The Little Black Dress of Skincare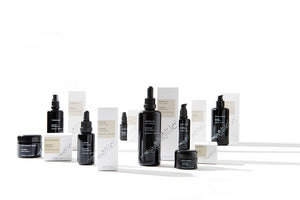 We are all feeling a little overwhelmed these days. Coronavirus fears and digital technology are driving us further apart, while we are busier – and more distracted - than ever. We yearn for experiences, connectivity, and simplicity. Having the right things, the things we reach for over and over again, and those that connect us to the essentials of nature and each other, is my approach to wellness in challenging times.
Kahina products are high quality formulations with ingredients that work and form a simple, uncomplicated daily routine. My hope is that they can help in ways beyond improving skin (although that is still our primary purpose): by simplifying our beauty rituals; grounding us emotionally with beautiful fragrances that connect us to nature; and by creating experiences that connect us to a specific place. Our fair trade argan and prickly pear seed oil-based products connect people across the world through beauty rituals that make a tangible difference in women's lives, both the women who use our products and those who work to produce the ingredients. Our packaging brings the Berber women of rural Morocco who produce our oils, who are mostly illiterate, to life by featuring their signatures and graphic marks on our logo.